Material Research
Silverlens Galleries; Front Room
Online Viewing Room
https://
www.silverlensgalleries.com/viewing-room/2021-10-21/material-research
Material Research
Therese Regalado's first solo exhibition, Material Research, looks into the coming together of materials, textures, and forms through persistent inquiry and curiosity. Her workflow is spurred by puzzle-solving, like piecing together a game without fixed mechanics which Regalado then opens up to allow for reorientation. These objects, she says, really are built through magic: for her, the maker, a belief in the life and energy of materials and for us, the user, a conviction in our interest and intelligence. In many ways these assembled things convey experiments in faith.
For Regalado, the user-viewer is multiple; that is to say, these objects really are for everyone to take some pleasure in—not just the art-viewer, or the design-user or the distanced spectator. There is very little fragmentation between these concepts. This is resonant to her, the artist who designs or the designer who works in art, who is comfortable in a position that breathes confidently from and through her own space of making.
Regalado has recently located this space in what she calls a "fastness", an old word that suggests a stronghold or a fortified refuge, one often found in the natural environment. Here, in this very personal room, luminescence is stimulus. As the designer-artist puts it: "...(most of) the objects I have made were really because there was a need for light". But light here is one also made to confront opacity through any number of ways—as in the Rheuma lamps made of precisely cut and linked bamboo slats that expand and swell at will; or in the Cocoon sculptures wrapped in downy layers of raw silk sewn and merged in patches to form tufts or cubes of diffused light; or in the Fascia light boxes that swivel and move, the same raw silk stretching and folding as the stainless steel frames are turned sideways.
Movement is requisite. "I want to keep making objects in this balance of shifting and softening rigidity", Regalado says. Hence bamboo, choice material, is flexed and bended, encasing stainless steel. They are made hypermobile or supple enough to withstand extreme stress—the stuff of superhuman facility.
This power or potentiality is made evident in how the works reference the body, or as Regalado prefers, "our bodies", but in wholly more inclusive, embracing ways. Fascia (Latin for bandage or swathe) is three things: an architectural feature that defines the outline of a roof's exterior, a carpentry term for the supports of a chair's legs, and "the myofascial web of our bodies"—the membrane that lies close to the surface of our skins. In this exhibition, it is a kind of light that changes shape confounding material predispositions.
What is apparent in these embodiments is an accommodation of the body in the face of various tensilities and resistances. Skin-like silk is made almost unsilk-like, that is, familiar, less excessive—hairy bits and all—but no less precious. Reworked wooden chests similar to vanity boxes with compartments that move through unexpected mechanisms serve ambiguous ends, inviting self-construction and adaptation. Shelves, that do not immediately seem shelf-like, hold belongings in clever ways.
There too is the relationship with technology: its reshaping toward another awareness or an intrusion into the supply chain—this through working with the raw fabric produced by silkworms right before they are spun to threads (a recovery of the material from the machine).
Objects are highly tolerant and one is granted always enough space, enough time to fiddle and turn, though the levers and motions might not always be obvious. These are systems that can only work with pause. While the current exhibition may not afford us the tactility of these mechanisms given the pandemic, the tangible and shiftable are critical for Regalado "so that the light is not static".
Whether or not one is able to touch them, however, it is apparent that inherent in the structure of the fixtures is a range for generous pivot. This investment in give reveals Regalado's fixation on the bisagra or the hinge—a joint that connects, fastens and secures several parts. It's a fascination with the swinging and moving of parts, one that always intends for things to be more than just one thing; or materials that persuade despite intention, projecting and animating lives of their own.
Writer's short bio: Paula Acuin is a teacher and cultural worker.
---
Silverlens Gallery (Front Room)
---
Fascia A; Fascia B, 2021
raw silk, stainless steel frame and hardware,
2 pcs T5 24" 8 watts LED bulbs with receptacle (daylight), electrical wires, switch and plug
--
36h x 36w x 5.25d in • 91.44h x 91.44w x 13.34d cm
SPI_TR008; SPI_TR009
---
Cocoons (Cube), 2021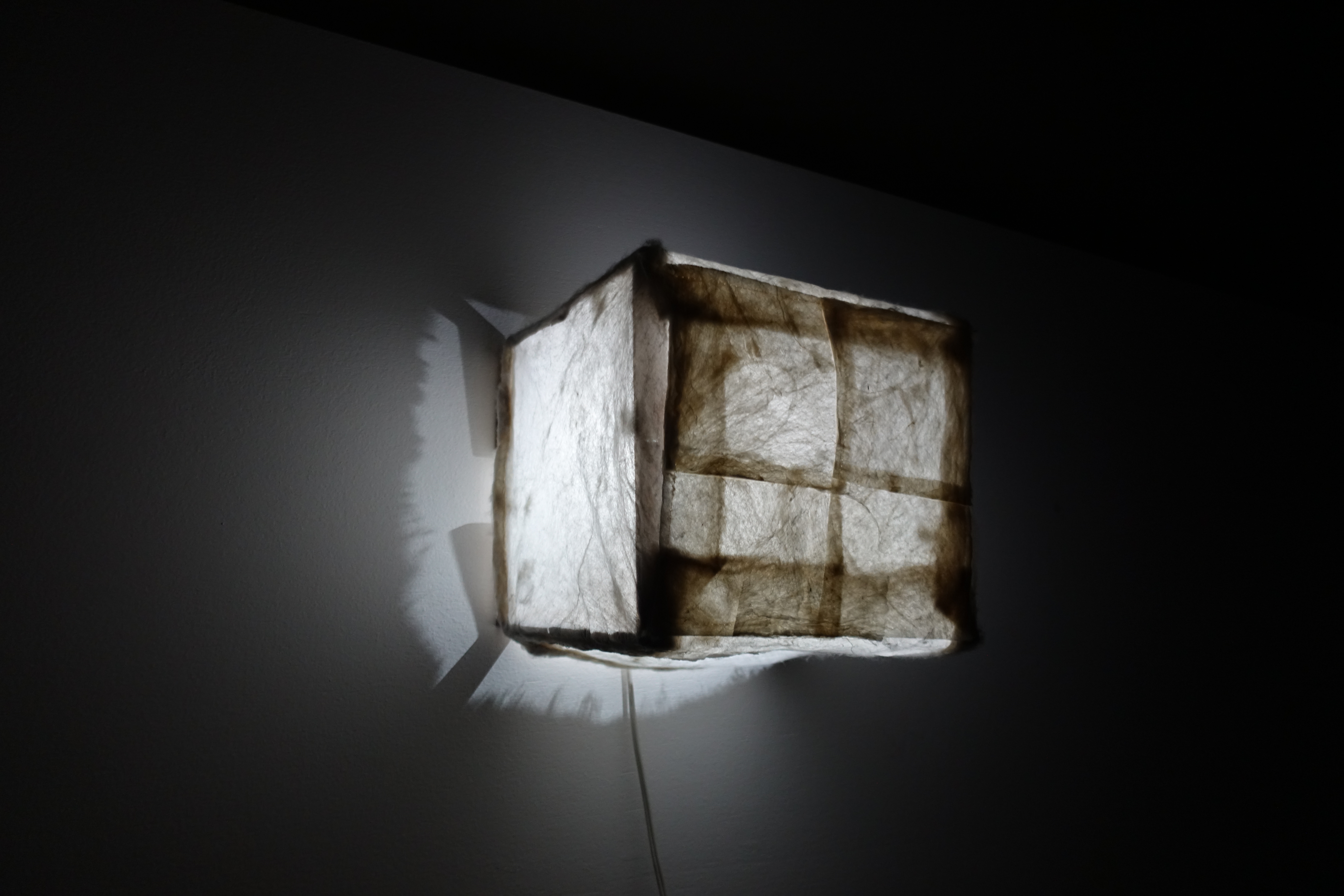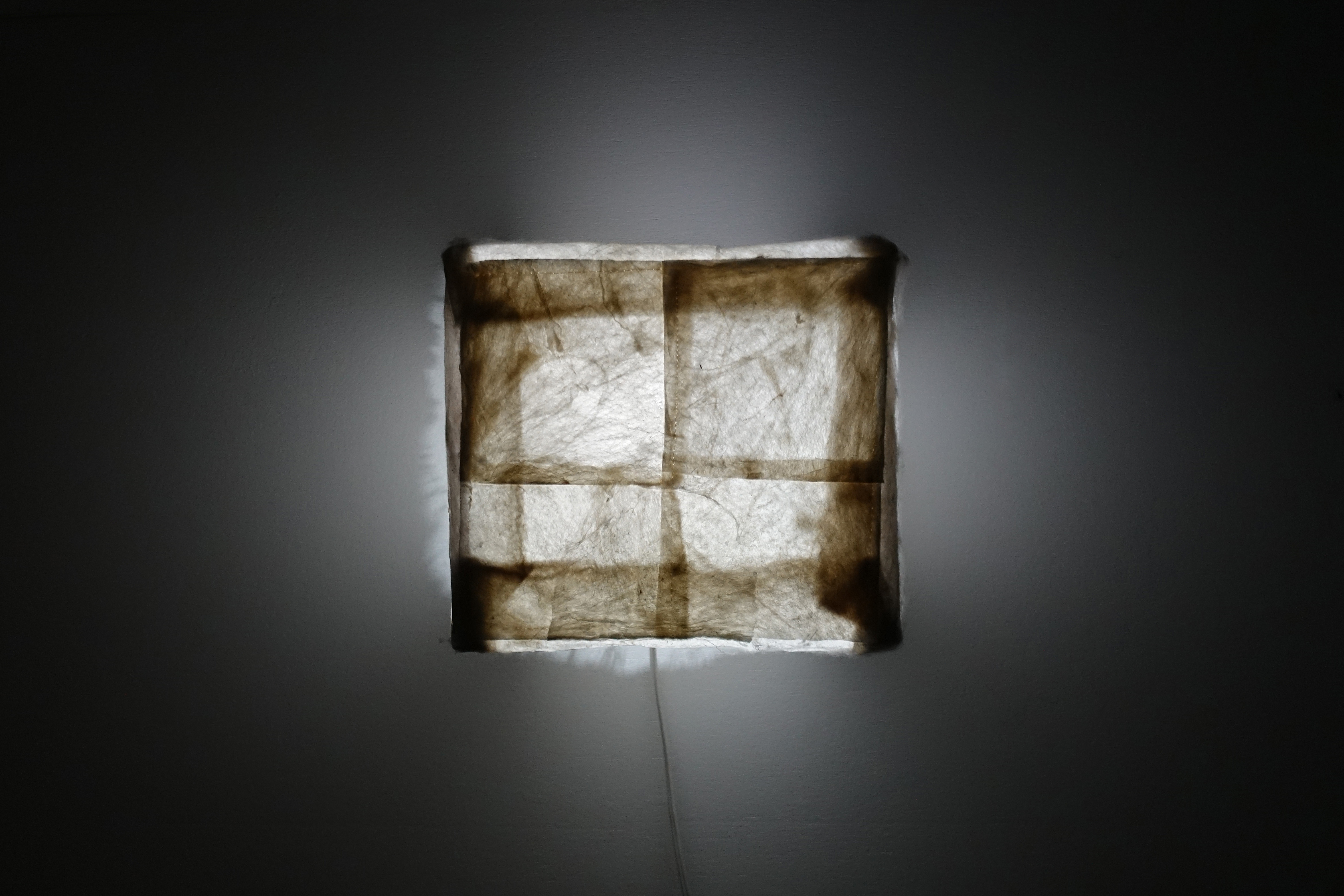 raw silk, giant bamboo fixture, stainless steel hardware, E12 1 watts LED bulb (daylight), receptacle, electrical wires, switch and plug
--
10h x 9.75w x 12.50d in • 25.40h x 24.77w x 31.75d cm
SPI_TR006; SPI_TR007
---
Cocoons (Sphere), 2021
raw silk, giant bamboo frame, stainless steel hardware, E12 9 watts LED bulb (daylight) , receptacle, electrical wires, switch and plug
--
10.50h x 10w x 11d in • 26.67h x 25.40w x 27.94d cm
SPI_TR004; SPI_TR005
---
Prototype (chest)
on Continuous Shelf, 2021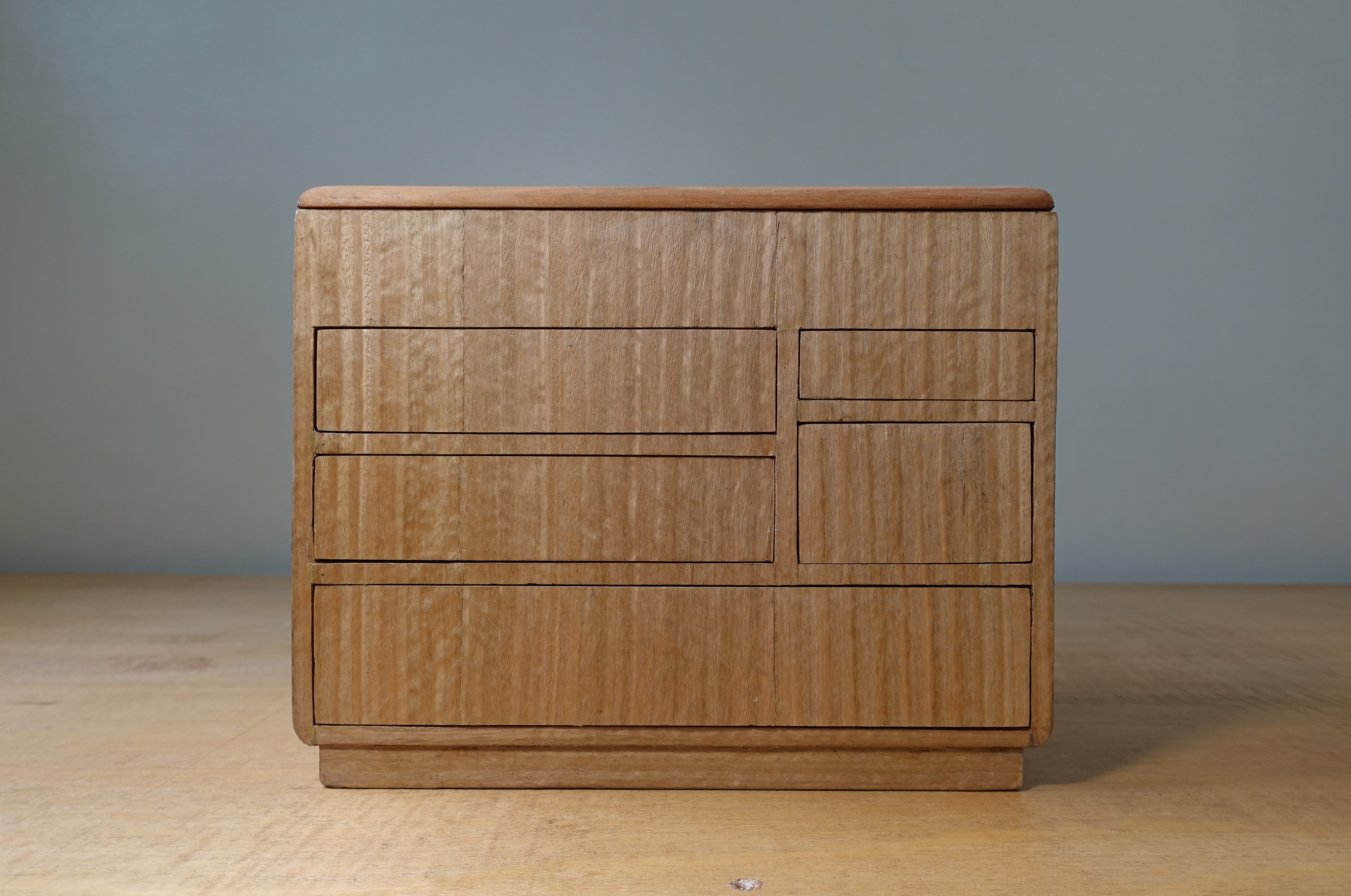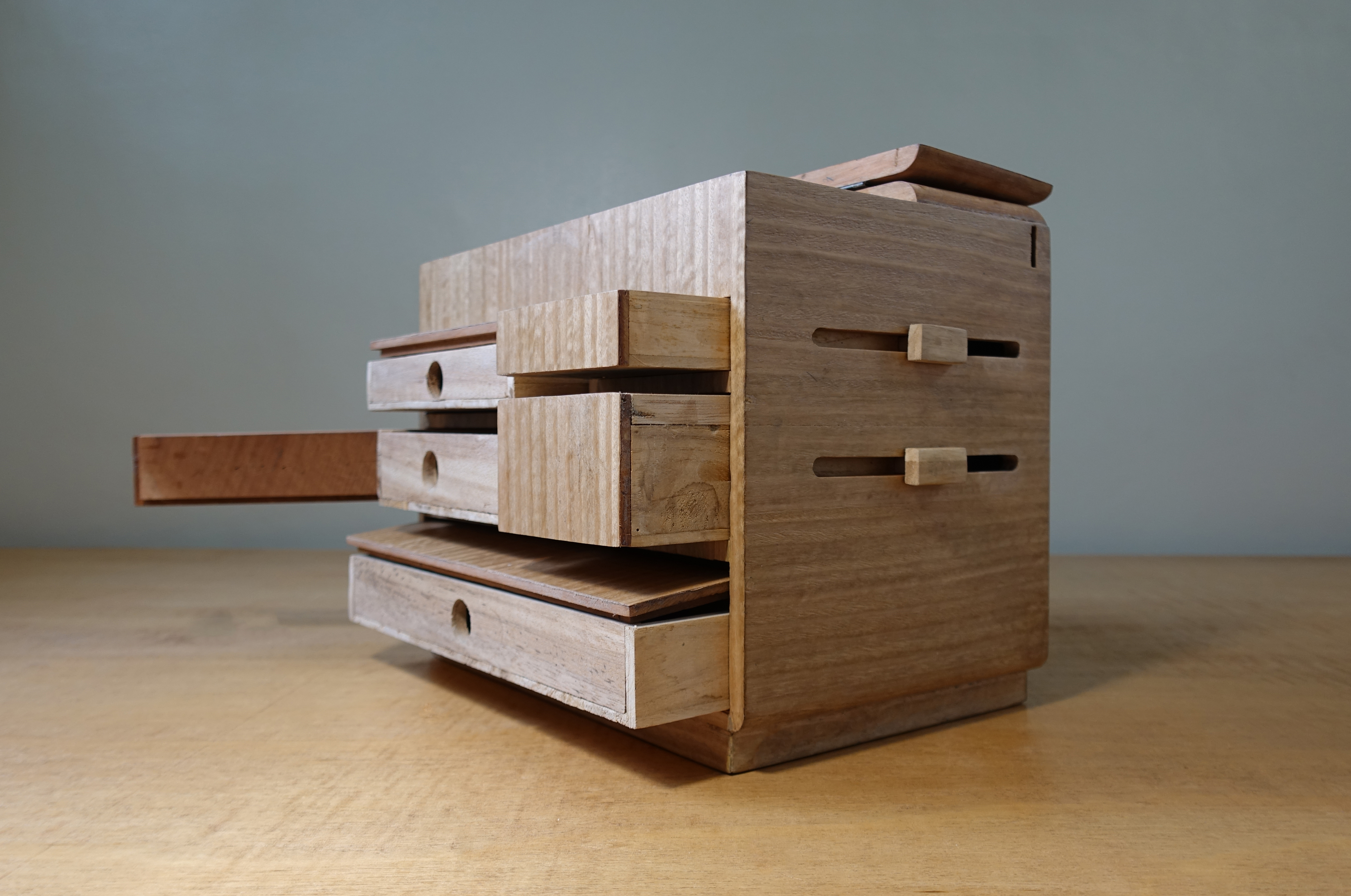 revised found object, stainless steel flat bar (5mm)
--
10.25h x 13w x 8d in • 26.04h x 33.02w x 20.32d cm (wooden box sculpture) | 12h x 36w x 6d in • 30.48h x 91.44w x 15.24d cm (2" flat bar 5mm thick) (stainless steel shelf)
SPI_TR012
---
Rheuma Lamp, 2021
kawayan, stainless steel frame and hardware, E12 9 watts LED bulb (daylight), receptacle, electrical wires, switch and plug
--
24h x 12w x 2.50d in • 60.96h x 30.48w x 6.35d cm (flat) | 22h x 12.75w x 8.5d in • 55.88h x 32.38w x 21.59d cm (installed)
SPI_TR001
--
36h x 20w x 2.50d in • 91.44h x 50.80w x 6.35d cm (flat) | 29.5h x 20.75w x 14d in • 73.66h x 75.56w x 35.56d cm (installed)
SPI_TR003